My initial interest in art as an 8 year-old girl resulted in years of drawing horses. As the young owner of Red, a Welsh mountain pony for several years and more recently the very happy owner of Dancer (retired Racking Horse) and Spirit (National Show Horse, 1/2 Arabian and 1/2 Saddlebred) I still enjoy drawing the occasional equine friend.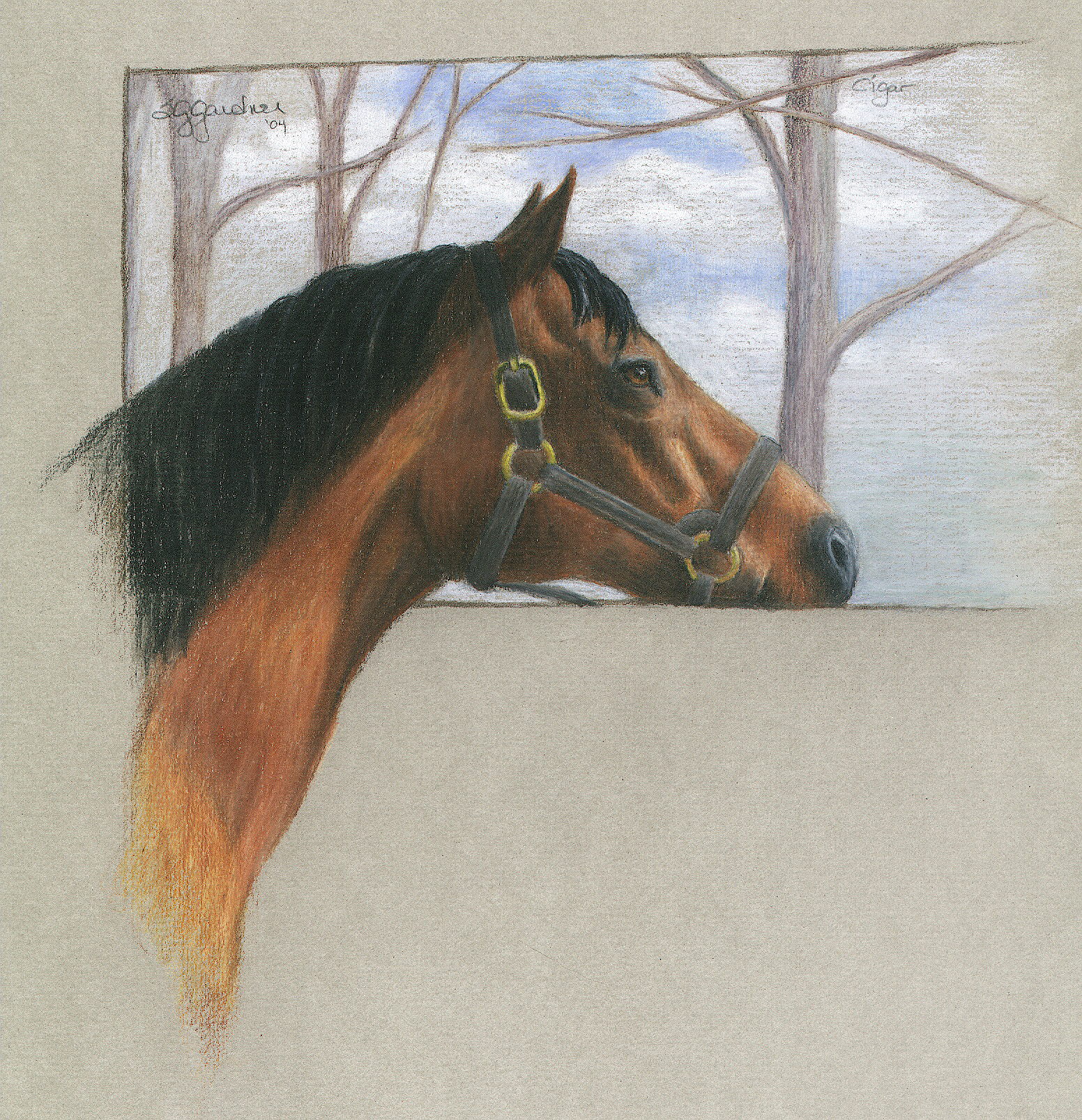 It was my great pleasure to meet Cigar, the famous Thoroughbred who resides in Lexington, Kentucky. On this cold January day he was content to observe the snowflakes outside from his warm cozy stall.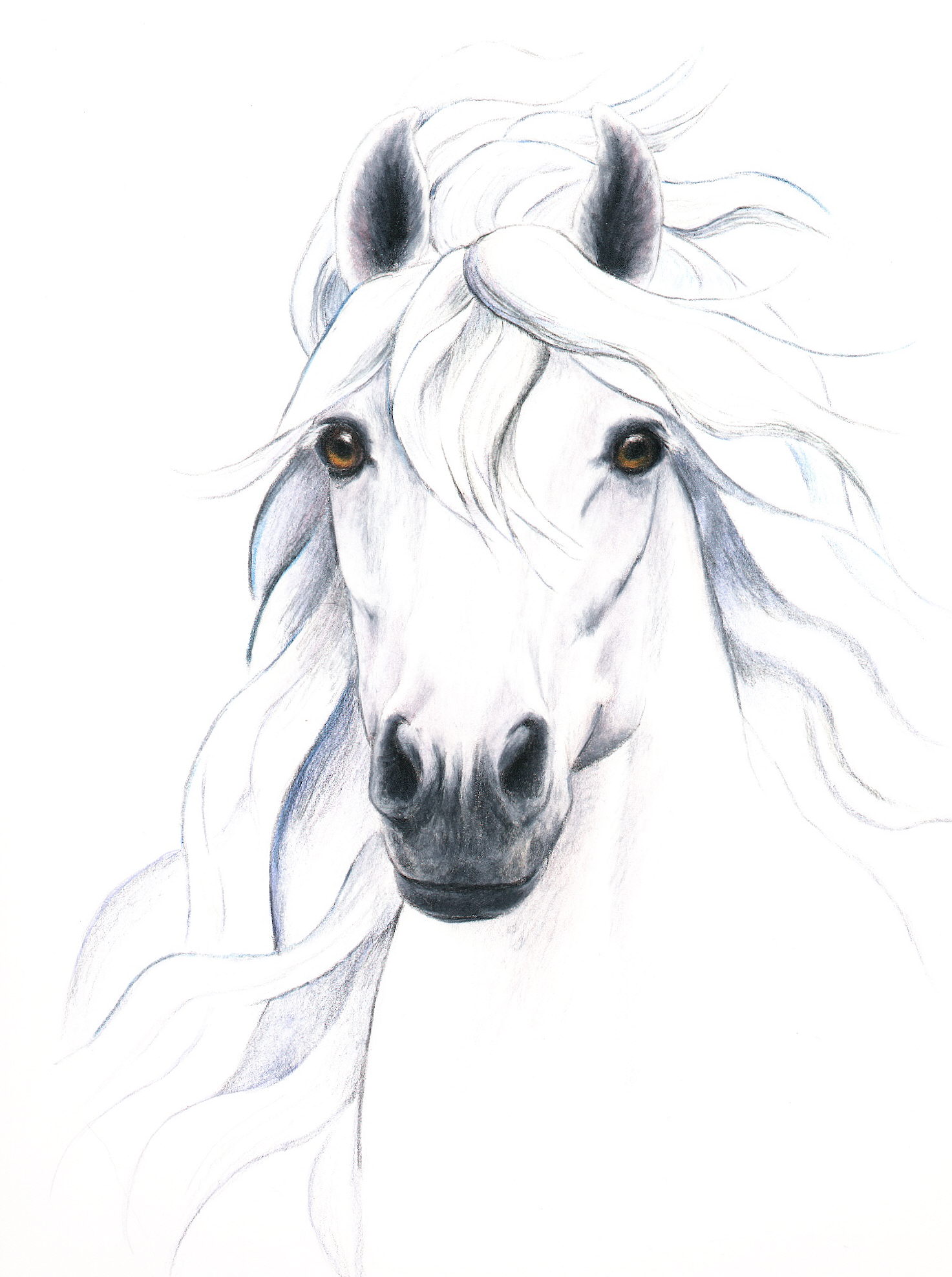 Inspired by both Shadowfax from Tolkein's iece "The Lord of the Rings" and Revelatiostunning rider and white horse, this is titled "Faithful and True" and the inal is in the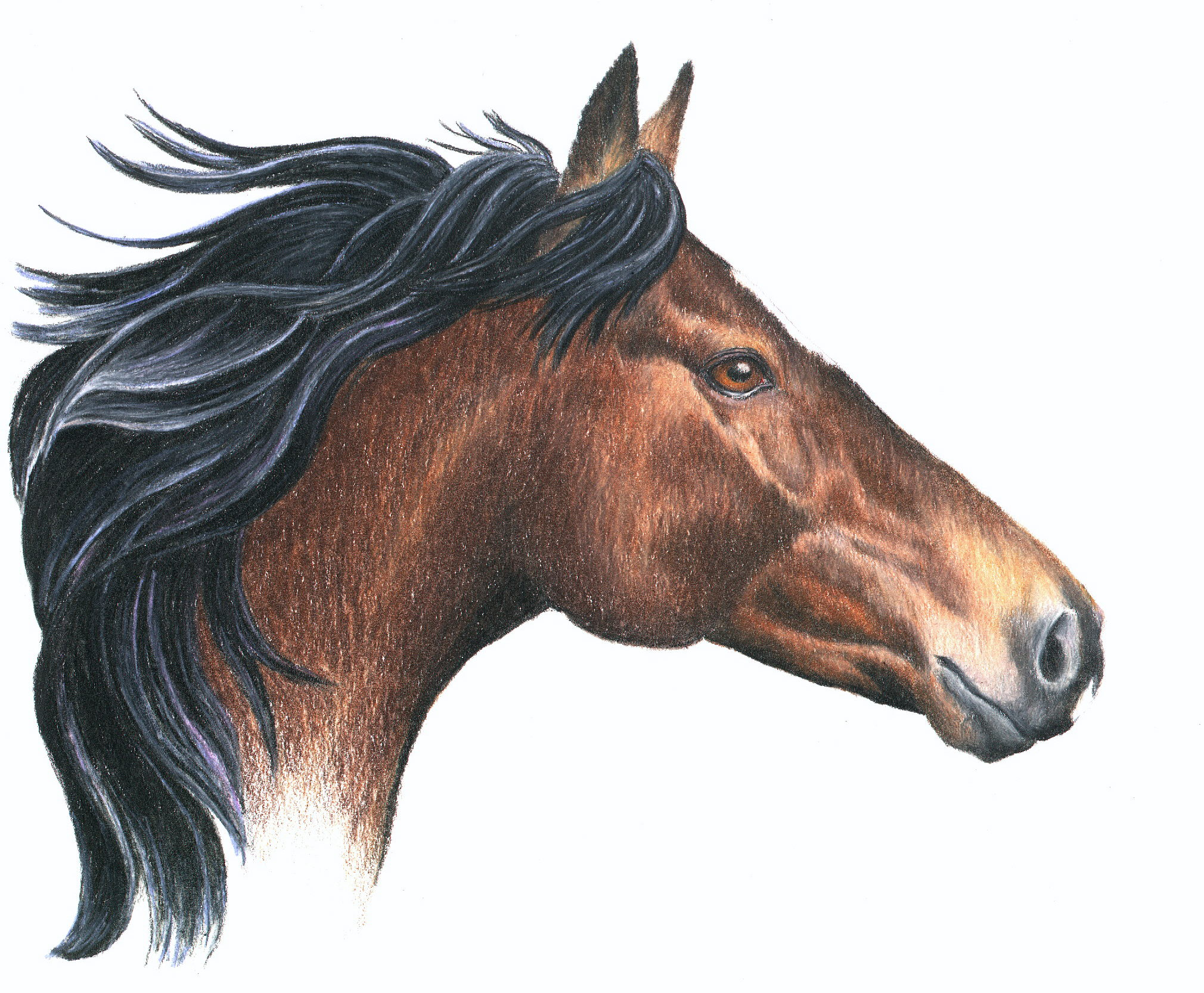 Faithful and True" (left) is inspired by Shadowfax of the Lord of the Rings books. Also inspired by the movie is Brego, Aragorn's fine steed. (right)

Using pen & ink, pastel, or colored pencil I can create a special portrait for you. Prices start at:

8" x 10" image $125.00
11" x 14" $175.00
16" x 20" $375.00
I can work from a clear photograph you provide.
Cash, check or a money order are accepted, as is PayPal.nand sizes.

I am proud to be a sponsor of an Academy Class at the annual Olde Milton Horse Show at Wills Park, Alpharetta, and supporter of the Georgia Equine Rescue League.