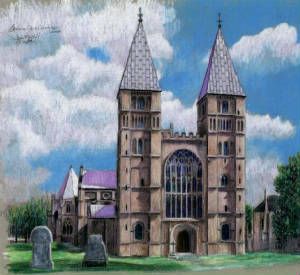 I have been fascinated with England since hearing the Beatles when I was only 5 years old - that moment influenced not only my taste in music but set in motion a fascination with England that still exists today. The land of my ancestors, it felt like home the minute I landed at the Manchester airport in 1998. I've been blessed by two visits to England and each time been profoundly touched by the country's beauty and its amazing people.
Here is Southwell Minster...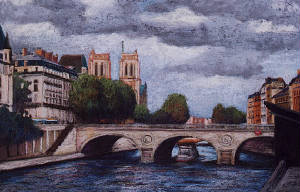 In 2001 I went on a painting trip to France and was so inspired by visiting the country that gave birth to so many of my favorite artists. (Now in the art collection of Eric Davis)
Left: "Paris - Notre Dame'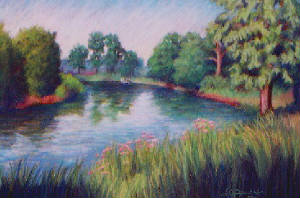 Right: "The River Charante"
(in the art collection of Patricia Gresham)