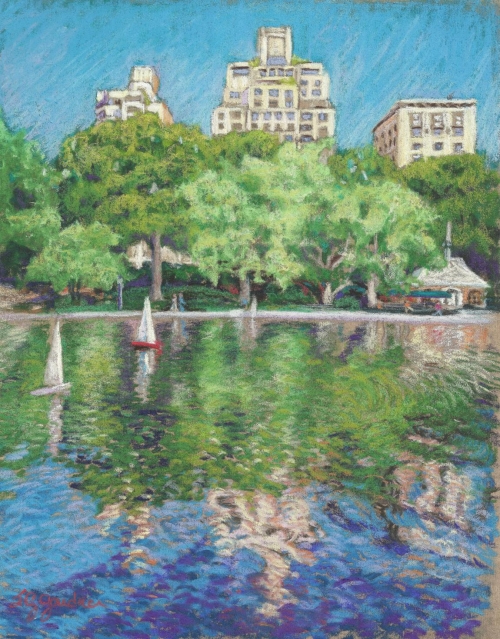 The boat pond in Central Park, New York City has been captured many times on paper and canvas by artists who visited or lived in the Big A. I couldn't resist creating this little drawing showing the ripples in the water turning the tall building's reflections into something Van Gogh would have enjoyed painting.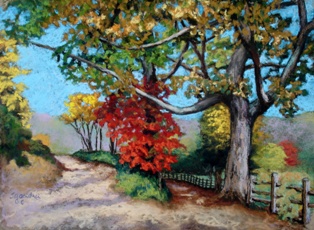 The moment I spotted this landscape in Adairsville, Georgia near the ruins of the Barnsley estate I had it titled: "The Road Less Traveled." What a perfect visual for a perfect poem.
(This landscape now belongs to David and Christie Chandler of Dallas, Georgia)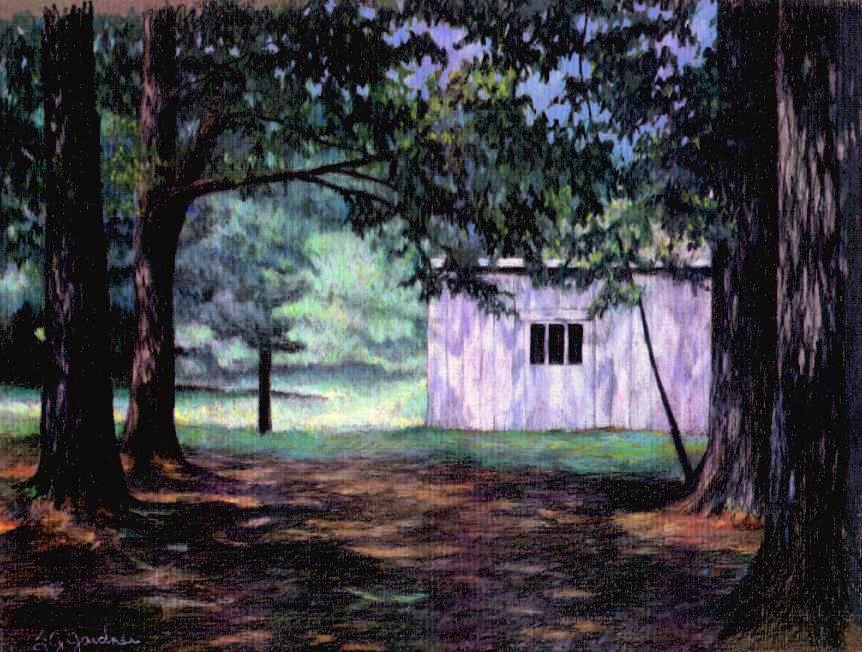 The family home of the Smiths in Austell, Georgia serves as location for the annual Smith Family Reunion. In the shadows of these trees, generations of Smiths, Causeys, Coopers and Gardners enjoy gathering to share memories and celebrate the new children who have been born that year.