How God has nudged, shoved and guided me into a fulfilling life.
I chose to be a believer in Jesus Christ in 1969 at a very young age, and I can tell you truly He keeps His promises... the whole 'seek and you will find, knock and the door will be opened' bit is true. God first 'spoke' to me through my appreciation of nature; I knew if there was such a marvelous creation there had to be a Creator. At the age of 11, I'd been talking to my parents about salvation and listening to our preacher in Prattville, Alabama when one Sunday morning what he said really touched my heart. I heard somebody say, "It's time to choose." The voice was so close, just behind me (like it says in Isaiah 30:21 'Whether you turn to the right or to the left, your ears will hear a voice behind you saying This is the way, walk in it.")
So I made my choice, to believe Christ was who he claimed to be. I've never regretted that decision.
In my youth, hearing & reading about other people's experiences did plant a seed of doubt as to the genuineness of my experience. My encounter with God was quiet, subtle, and profoundly intimate. I didn't experience any dramatic turn from a life of crime or decadence - I was 11, for goodness sake! Unfortunately I compared my experience to too many other accounts and I was so worried about it that at the age of 15 I talked to my pastor Rev. Max Briggs who in his wisdom told me what was wrong: I needed to accept the gift , the gift of salvation God offers to those who truly believe. I did indeed believe, so the gift was mine; I just hadn't accepted it and moved forward in faith.
If you think about it, it's an awesome gift indeed to be given a personal relationship with Christ plus the promise of heaven after death JUST FOR THE ASKING.
God worked in my life in an important way a few years later. I was praying for a good Christian boyfriend and future husband, and met who I knew was The One when I was 15. Reid and I dated off and on for 7 years, and got married just about the time I graduated from Kennesaw College (now Kennesaw State University). We're happily married still, even after all this time, and are the proud parents of two adult children. Looking back on our relationship, I see God's hand in sending my sweetheart my way and I am grateful perhaps more now... like Flannery O'Connor once said, 'a good man is hard to find.'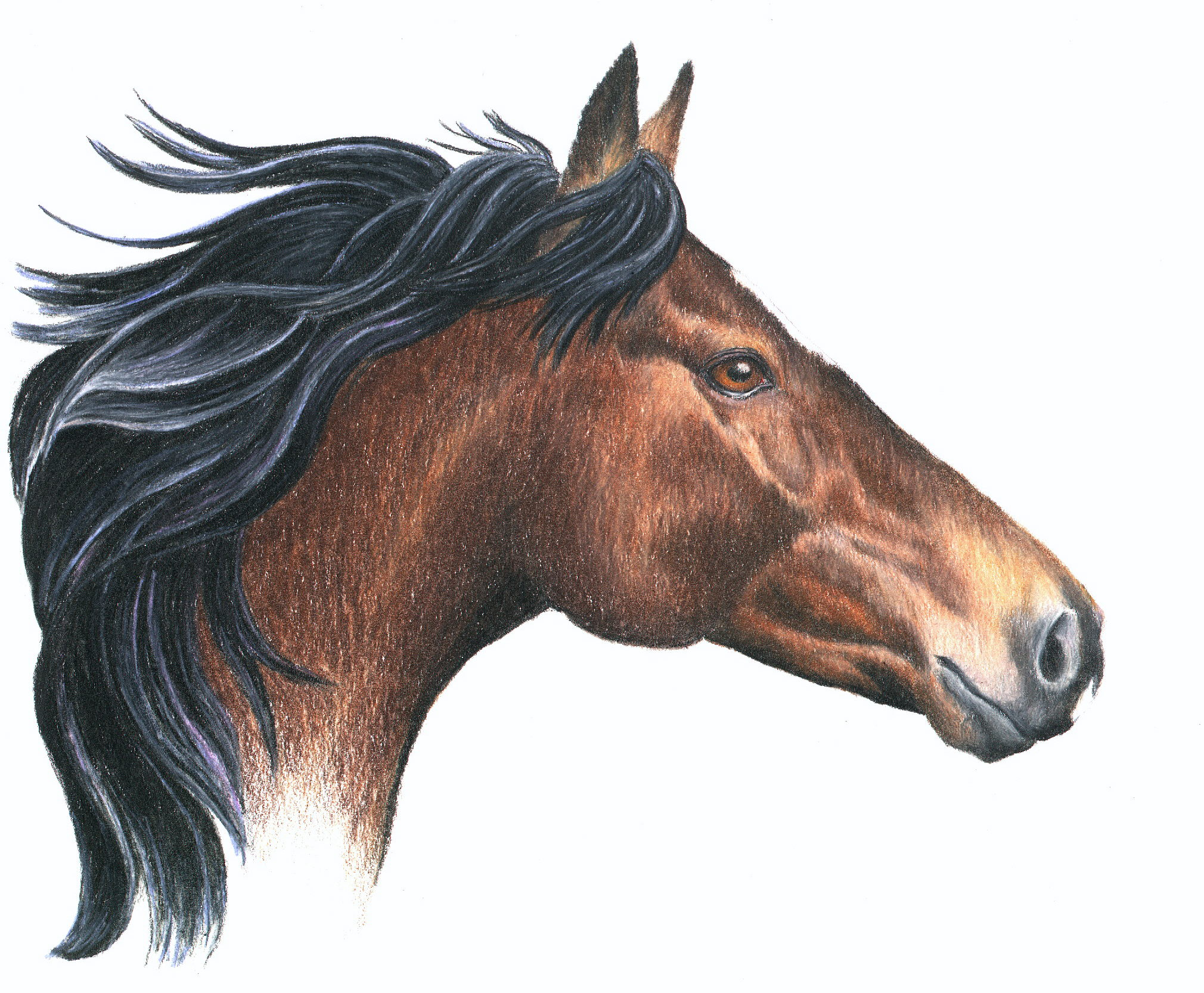 My request for guidance in a career was an unanswered request (or so I thought) until I was a junior in college, then during a 6 month period the proverbial door opened wide. I had two art classes in college that literally lit a fire in me (Art History and Drawing). Professors Thom Salter and Barbara Swindell taught me so much and encouraged my creativity. I met someone who taught me how to work with the then-new Prismacolor colored pencils; since I had always loved to draw, this enabled me to use color for the first time with a reliable medium - I ws thrilled! As I studied art history and learned about the joy & passion & purpose a dedicated artist experiences, I understood that my own inclinations to creativity were the pathway to fulfillment and a life's purpose for me. Also during that time period, I went to the High Museum in Atlanta as a class assignment and saw Alexander Calder's mobiles for the very first time. I realized that art can be full of joy! Other artists have taught me much: John Singer Sargent, that perseverence & dedication bring excellence and freedom; Picasso, that you need to see the world in your own way; Monet, that no matter what anyone says be true to your muse. And Berthe Morisot taught me by example that a woman can be a vital, creative artist while also being a good wife and mother.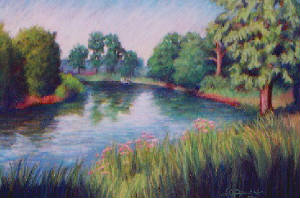 Now I can look back and see how God worked the whole situation long before I knew "what I wanted to be when I grew up". He placed in my heart a love of drawing and an eye for the beauty in His creation, then He guided me to a specific college where those particular professors were in place waiting to teach me, then He provided a part-time job at the Red Cockerill Gallery in Austell where I was exposed to all kinds of arts & crafts. This job turned into a full-time job until the birth of my son, and also led to a friendship with shop owner Ann Cockerill who to this day is one of my closest, dearest friends in the world. See how it all unfolded to lead me into a live that is still brimming with energy & creativity & love!
So over 28 years ago, after praying for direction as to what my profession was to be, God gave me my custom-designed answer: He ignited a passionate desire in my heart to be an artist. I loved drawing from the first time I put a pencil to paper, but during college days He clearly told me that it was to be my life's work. What a perfect profession (obsession??) it has turned out to be, for I have been able to work in a studio in my home & exhibit my work in galleries while devoting my time and love to being a stay-at-home mother of two. Please visit my online web site, a virtual 'art gallery', where you can see the drawings and paintings God has inspired me to create. www.sggardner.com