Welcome to my online art gallery!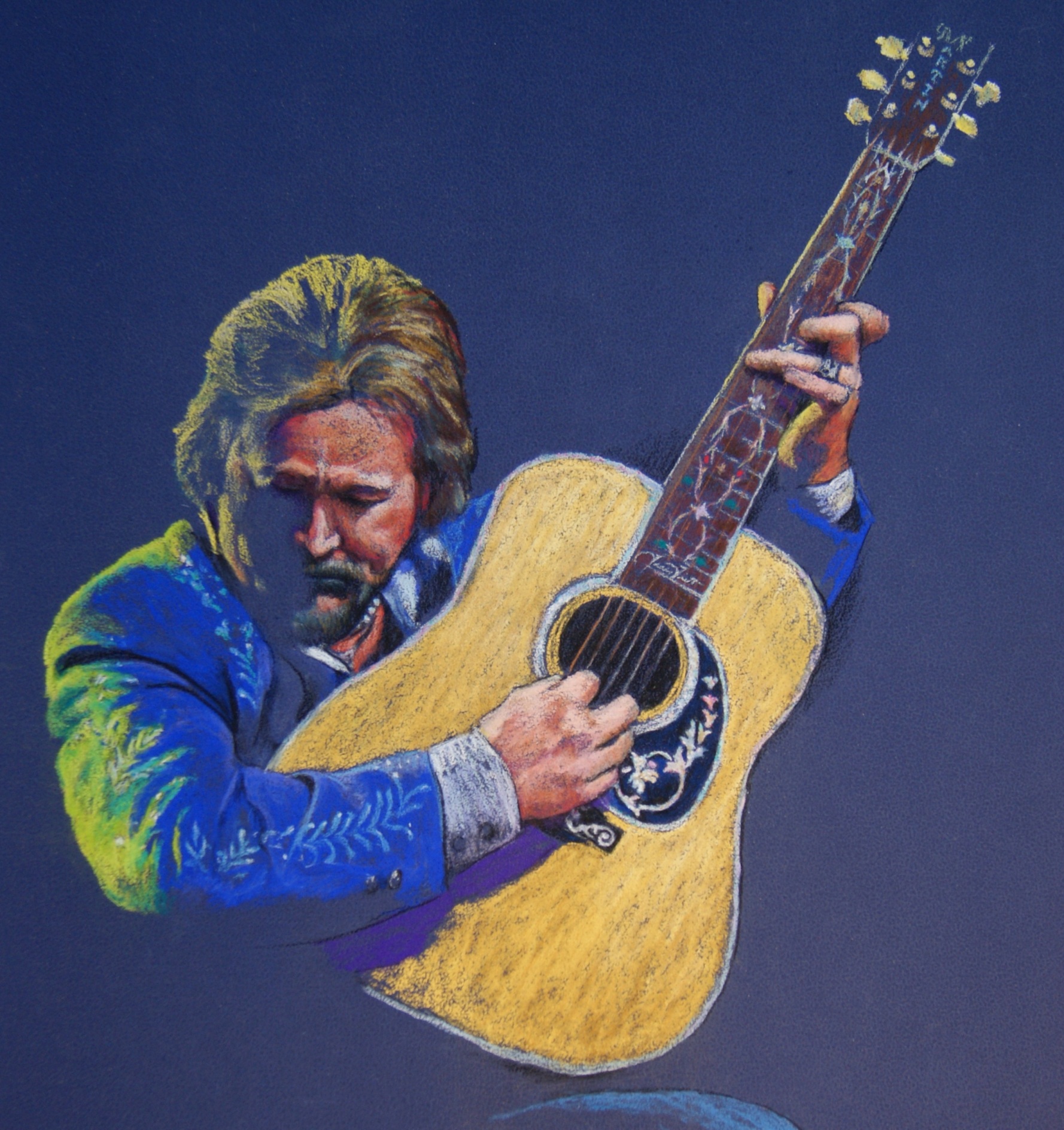 I have an exhibit of my artwork in October at Uncorked On Main, a new wine tasting shop in downtown Villa Rica, Georgia. There is a selection of landscapes and still lifes, plus some brand new musician portraits including Eileen Rose & the Silver Threads (Rich Gilbert & Johnnie Barber), plus
"Travis Tritt" and "Leroy Troy" (of the Marty Stuart Show, and the Tennessee Mafia Jug Band).
*Reception on Thursday night, 6 - 9 p.m.*
Uncorked On Main is located at 211 Main Street in Villa Rica, GA 30180
Phone: 678-941-3699 Hours: Thurs. thru Sat. 1 - 9 p.m.
______________________________________________________________________
East of Austin is a super new music venue / listening room and they are so kind to have a bunch of my musician portraits on display! From blues great Robert Cray and Buddy Guy to Tom Petty and Scott Thurston, right on down to new amazing talent like Nick Ivey of 'Homegrown', there is something for every musical taste in this exhibit. East of Austin is open twice a month for concerts, and you can see the art exhibit those evenings. I am there at each concert, to tell the stories behind the musician portraits too! Hope to see you there soon. (I'll be late this Saturday night for the Open Mic night, but don't give up on me - I'll be there before the evening is over!)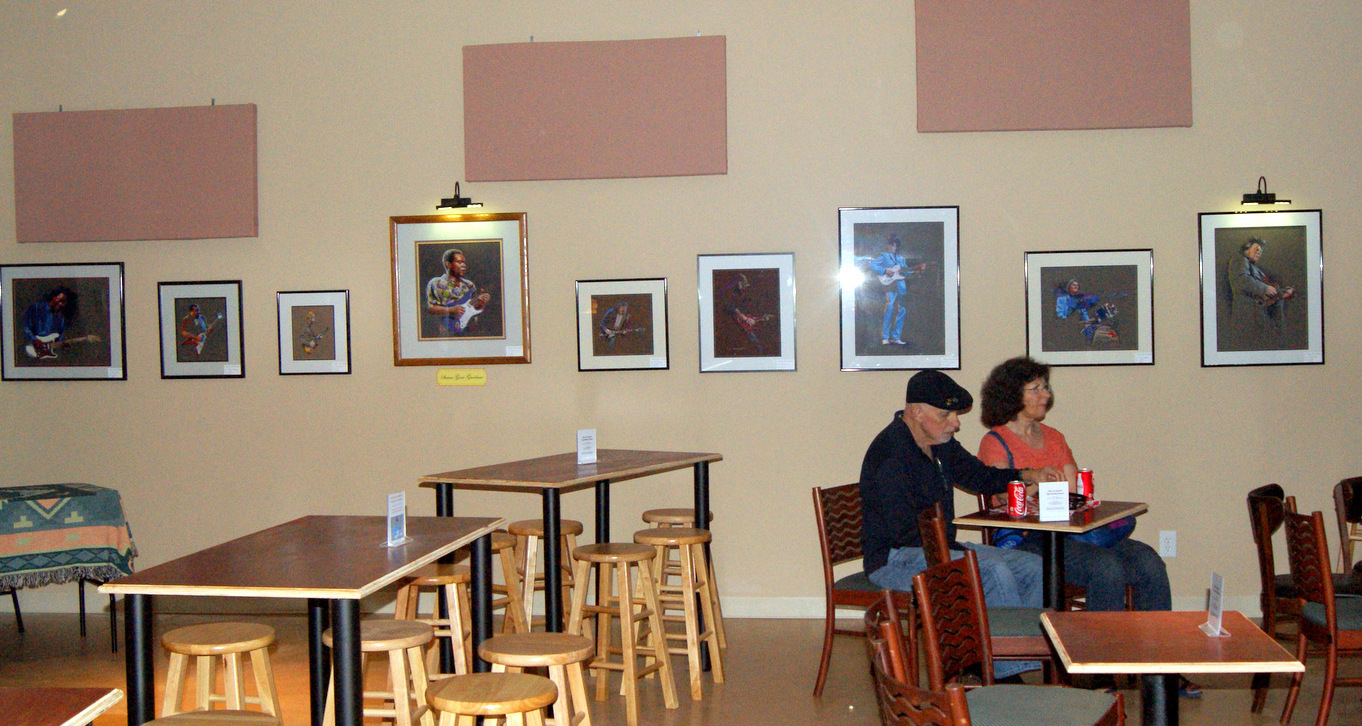 Info about East of Austin:
East of Austin is located at 165 Edge Rd. in beautiful Villa Rica, GA.. We are a mostly-acoustic, listening-room venue (90 seats) featuring the best local and national artists. We offer our music fans a little something "different" to the West Georgia area and will feature a variety from Pro songwriters to tribute shows, from bluegrass to rockabilly.
We are a smoke-free, alcohol-free venue. We do offer a concessions stand with light snacks and beverages including soda, coffee, and bottled water.
SCHEDULE: Our regular shows will be the 2nd and 4th Saturdays of each month. Doors open at 6:45 PM and shows are from 7:30-9:00 PM unless otherwise noted.
Oct. 11 OPEN MIC Night Saturday, October 11 @ 7:30 PM
Byron Hill and Wil Nance Saturday, October 25 @ 7:30 PM
__________________________________________________________________________
I'm on Facebook at:
Original artwork is always available for viewing, consideration and purchase at:
*Dallas Courthouse Gallery & Studios in the heart of downtown Dallas, Georgia.
Open Thurs.-Sat. 10:00 am - 4:00 pm this gallery is on the second floor of the historic old brick courthouse. You can park in the Public Parking lot, or across the street in the bank parking lot.