Thanks for dropping by! Winter is here, and the art studio is warm, cozy, and rockin' with the sounds of tunes as new musician portraits are created.
Check back here often to hear about new exhibits.
You can see my artwork at these art galleries in Georgia...
The Red Cockerill Gallery
_____________________________________________________________________________
East of Austin is a super new music venue / listening room and they are so kind to exhibit my musician portraits! From blues great Robert Cray, Marty Stuart and Larry McCray, right on down to new amazing talent like Nick Ivey of 'Homegrown', there is something for every musical taste in this exhibit. East of Austin is open twice a month for concerts, and you can see the art exhibit those evenings. I am there at each concert, to tell the stories behind the musician portraits too! Hope to see you there soon. (I'll be late this Saturday night for the Open Mic night, but don't give up on me - I'll be there before the evening is over!) For upcoming shows, visit their web site at www.eastofaustinlive.com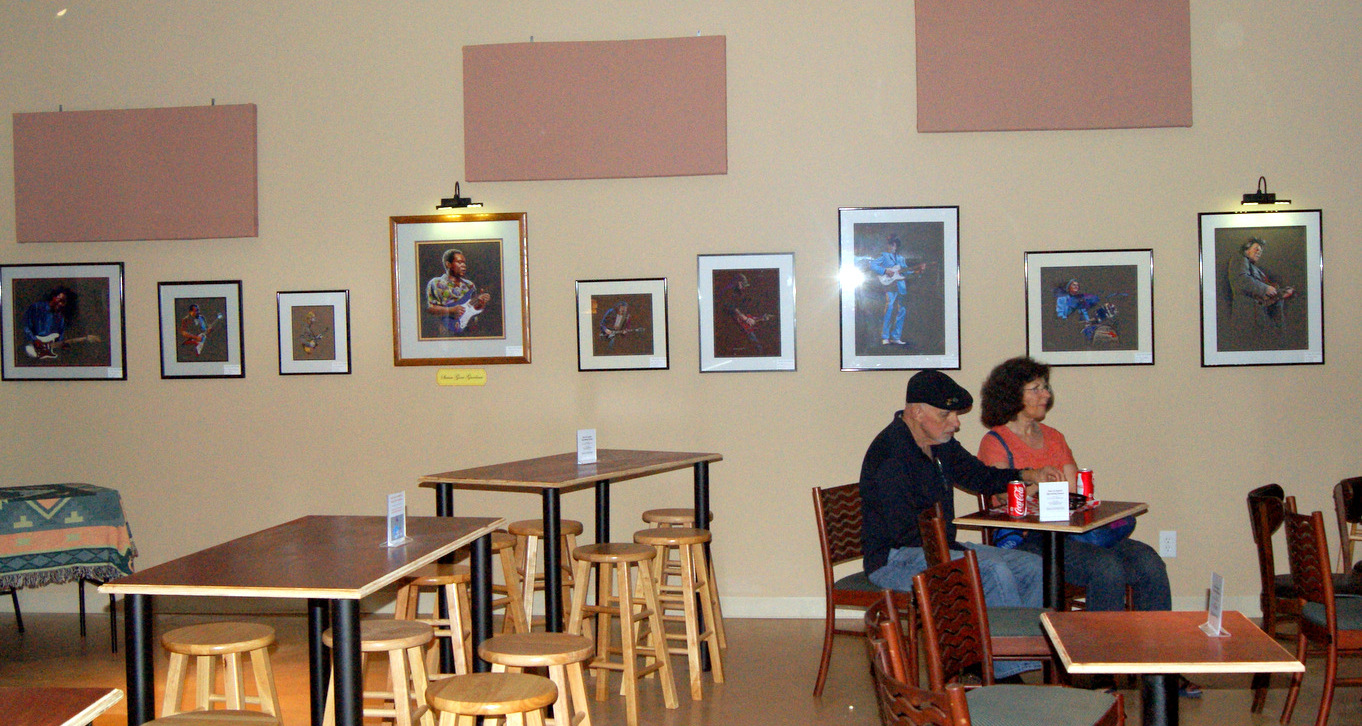 Info about East of Austin:
East of Austin is located at 165 Edge Rd. in beautiful Villa Rica, GA.. We are a mostly-acoustic, listening-room venue (90 seats) featuring the best local and national artists. We offer our music fans a little something "different" to the West Georgia area and will feature a variety from Pro songwriters to tribute shows, from bluegrass to rockabilly.
We are a smoke-free, alcohol-free venue. We do offer a concessions stand with light snacks and beverages including soda, coffee, and bottled water.
SCHEDULE: Our regular shows will be the 2nd and 4th Saturdays of each month. Doors open at 6:45 PM and shows are from 7:30-9:00 PM unless otherwise noted.
(The artist with Nashville songwriters/musicians Buddy Jewell and Eddie Heinzelman 2014)
__________________________________________________________________________
Susan Gore Gardner Artwork & Musings can be found on Facebook at: